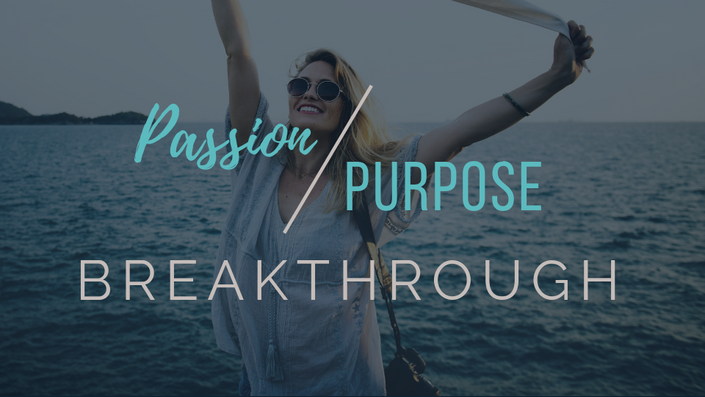 The Passion/Purpose Breakthrough
A Powerful 4-Week Online Workshop for True Life Transformation
Enroll in Course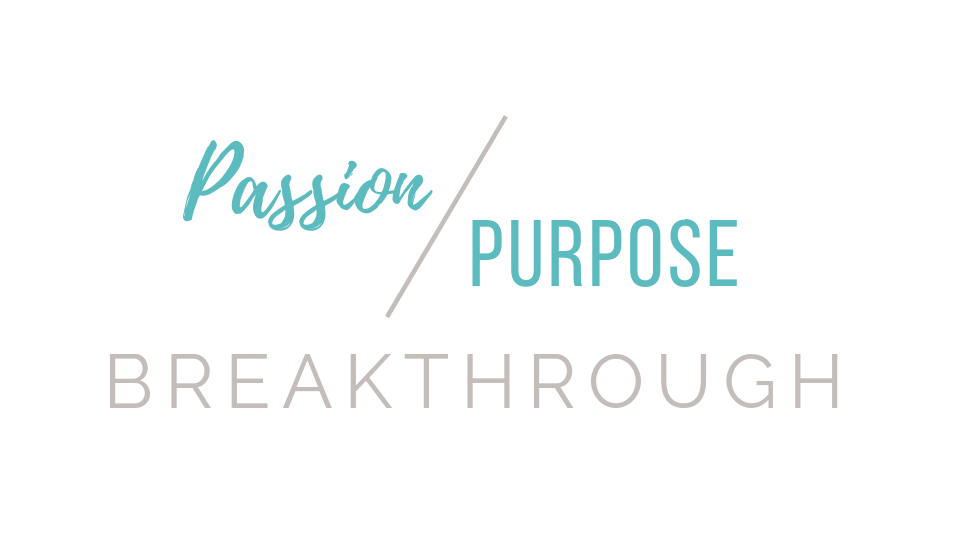 Welcome to YOUR Passion/Purpose Breakthrough, dream-chaser!
If you are reading this page right now, it's because you are READY for a change in your life.
Maybe, just maybe, you have a feeling that you are meant for something more...
That you could be living a very different life than the one you are right now.
Or MAYBE, you've gotten a taste of passionate, purposeful living... and are ready to jump head-first in building a life around those passions.
Whatever your unique scenario is:
I'm 👏🏻 Here 👏🏻 For 👏🏻 It
It's an incredibly powerful feeling to start to discover the type of life you want to create for yourself...
But it's also a little overwhelming...
Which is why I created this workshop.
Just over two years ago, I was in the same place as you are now.
I was caught in the throes of a 9-5 job that drained me, and left me feeling stressed and sad.
But along the way, I found something that made me feel happy. Alive! Purposeful.
So I decided to pursue it.
And my life changed completely.
If you're here right now, I have a feeling it's because you're in a similar space.
And I want to help you design a life you LOVE, and learn to profit from your passions.
Because, trust me: it's completely, 100% possible.
You just need the right toolkit. A proven framework to help you build your most authentic, radiant, fulfilling life.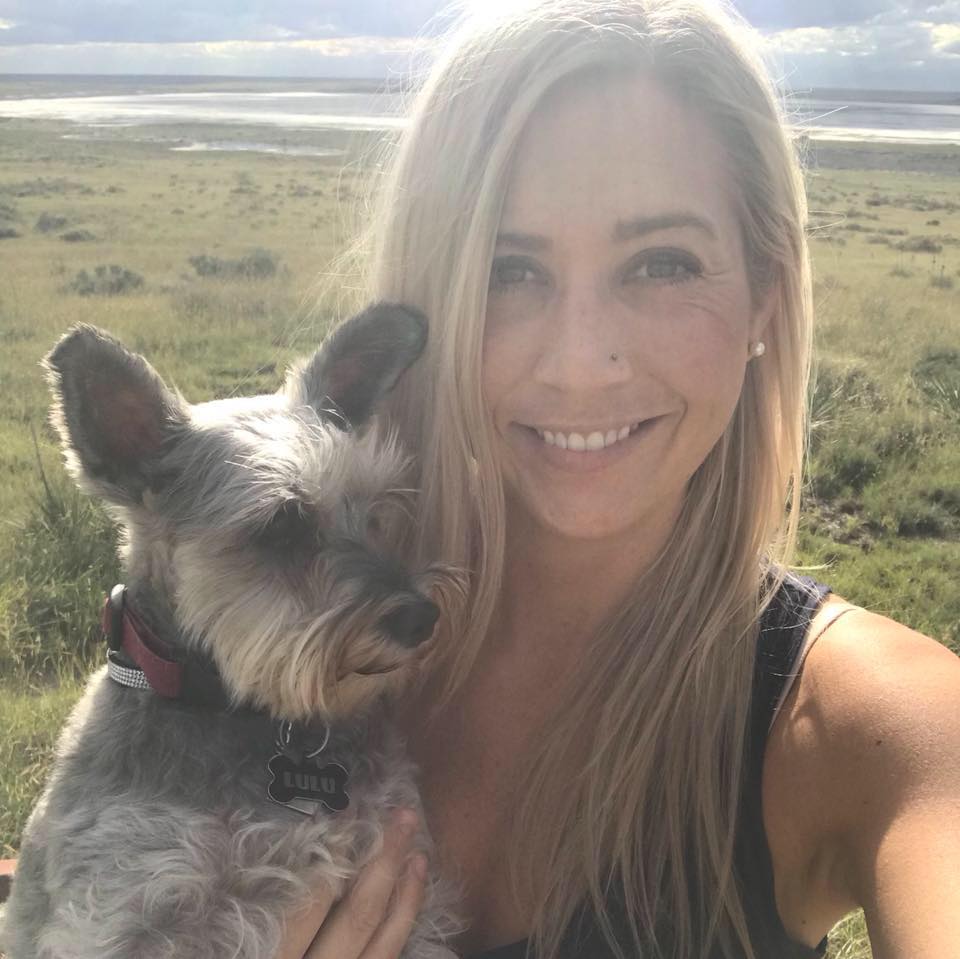 "This is an unbelievably valuable program, and it's made even better by reminding us to not be held back by self-limiting beliefs, and by addressing ALL aspects of a healthy life which encourages balance. It's so important to take the time know what you really want out of life so you can accurately define your version of success, and have a starting point for developing goals and a roadmap to accomplishing your goals."
- Morgan, Transitioning Military Officer
...So How Does It Work?
I've tested out a few different formats with this program, and the one that seems to work best with my clients is an online, group workshop... so that's what we're going to do!
The Passion/Purpose Breakthrough is a 4-week online workshop program where you, I, and a handful of other passion-pursuers will go through strategic exercises to help you discover your true purpose, create your dream life, develop a success mindset, and profit from your passions.
I'm warning you now:
The Passion/Purpose Breakthrough Workshop calls on you to get honest about what you really want in life, and take serious action towards making it happen.
But you don't have to do it alone.
Through 4 weeks of online workshop sessions, complete with weekly homework and a kickass private Facebook group that you'll have lifetime access to, we'll get to the heart of what makes you happy, what your dreams are, and what's holding you back.
And Here's My Promise to You:
By the end of this 4 week workshop, you will have:
Complete clarity and an actionable path to leapfrog you towards your version of true success and happiness.
...Because above all else, I believe that you deserve to live a life you love.
It's just a matter of finding, following, and staying accountable to the framework that will get you there.
And Why Should You Listen to Me, Anyways?
In case you don't already know my story, I'll tell you the short version.
In 2016, I was stuck. I was living a passive life... a life where:
I spent the majority of my day at a 9-5 job that was draining, stressful, time-consuming and unfulfilling.
I was constantly in rush, trying to fit in quality time with my family whenever I happened to have the time (Note to you: if you wait until you "have the time" - you'll be waiting a LONG time!)
My passions were an afterthought, and I struggled to find time to do the activities that brought me joy.
I kept an eagle eye on my bank account at all times, always worried that my credit card debt would continue to creep up, while my income and expenses stayed exactly the same.
And while I had great friends, a supportive family, and a loving fiance... I wasn't living. Not really.
And as a result - I felt very unfulfilled, especially in my work. So much so that I found myself "job hopping" - moving from one job to another to try to find a sense of meaning and purpose and fulfillment. And even though I was trying desperately to find it, that sense of fulfillment evaded me...
I moved from role to role, industry to industry, trying to find something that "clicked".
Then, in 2016, two important events happened that changed my life.
1). I started working for a guy named Brian Tracy, and ultimately getting an introduction to the world of personal development and coaching - something that I previously, really, had no idea existed up until that point.
2). I rediscovered my passion of performing. And that choice to re-invite performing into my life TOTALLY changed it.
Why? Because this kickstarted my own Passion/Purpose Breakthrough. A very real phenomenon that happens when you CHOOSE to do things you love, and spend your time in a meaningful and service-focused way.

In just 3 years, my life has completely changed as a result of this breakthrough:
I've adjusted my mindset and mastered the art of thinking about the things I want (and attracting them into my life) ALL the time.
I "prioritize my priorities" on a daily basis, and live my life EVERY day in a meaningful way.
I'm doing work that I absolutely love (and making more money than ever before!)
I live my life from a place of service, which makes my days fulfilling, joyful and meaningful.
I have more opportunities in my life to do things that I love than EVER before.
But most of all - I LOVE my life.

And I want the same thing for you.
I created this 4-week workshop to jumpstart your path to passionate living and create your OWN Passion/Purpose Breakthrough. To help walk you through the same transformative steps that allowed me to create a thriving life. I've refined these exercises, lessons and breakthrough moments over the last year, and I couldn't be more excited to share them with you.
Bottom Line?
You CAN change your life, and actively CREATE a reality you love.
I did it - and I can show you exactly how to do it, too.
Here's Exactly What We'll Be Going Through Over the Course of 4 Weeks Together:
In this workshop, we'll meet once a week and have group video calls (via a private Facebook group), where I will lead you through exploratory exercises and help guide you in gaining clarity on your ideal life and your own unique purpose, and help you create a path to LIVING that purpose and unlocking the opportunities that are only presented in your life as a result of true passion/purpose alignment.
The dates for the live workshop sessions, as well as the topic of focus for each session are:
Week 1 (Wednesday October 2): Let's Get REAL
In Week 1, our focus will be creating complete clarity on ALL the opportunities available to you, and freeing yourself mentally and emotionally to pursue the type of life you want to create in service of living purposefully. We'll begin the process of eliminating fear and judgement from your journey.
Week 2 (Wednesday October 9): Freeing Your Gifts & Living Joyfully
In Week 2, we'll dive DEEP into your unique talents, and begin a discussion on self-exploration to help you identify natural patterns in your life where purpose can most easily manifest.
Week 3 (Wednesday October 16): Clarifying Your Priorities
In Week 3, we'll start to think situationally in your own life and where we can create space for your new mission of passion & purpose. We'll craft success routines and plan out your ideal day and week to help you start making those ideals your reality, and equip you with the tools to live by your personal values every day.
Week 4 (Wednesday October 23): Bringing It All Together
In our final week, we'll create your personal path to meaningful, purposeful living, specifically as it relates to your work and your livelihood. Everyone's situation will be different, but everyone's situation is valid and attainable.
By the end of these 4 weeks, you will have complete clarity and personalized tools for success to leapfrog you towards your version of true success and happiness.
This curriculum is proprietary to Poised & Professional, and has been developed from 3+ years of study under personal success gurus Brian Tracy, Jack Canfield, and some of the best teachers in the field of goal setting and meaningful living.
Frequently Asked Questions
When does the Passion/Purpose Breakthrough start?
The next Passion/Purpose Breakthrough starts on Wednesday, October 2nd! Immediately after signing up and paying for your spot, you will receive an email with a link to a pre-workshop questionnaire, and some fun homework to complete before our first session 🤓
What if I am unhappy with the workshop?
I would never want you to be unhappy! After all, that's one of my main motivators in putting this workshop together - to help you create a life that makes your HAPPY. If you are unsatisfied with the workshop, contact me after the first session and I will issue you a full refund.